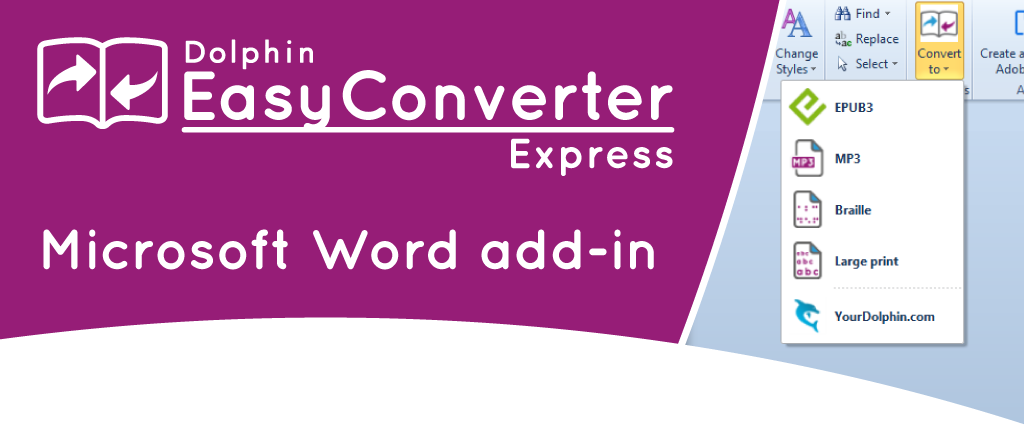 Add EasyConverter Express to Word's Ribbon Bar
Thank you for choosing EasyConverter Express to create ePub, braille, large print and MP3.
Now download the free EasyConverter Express Add-in and you can also create your altformats directly from Word's Ribbon bar. Plus the handy button acts a visual reminder - so you'll never forget to make your alternative formats again.
Complete the short form and we'll send you an email with your download link.