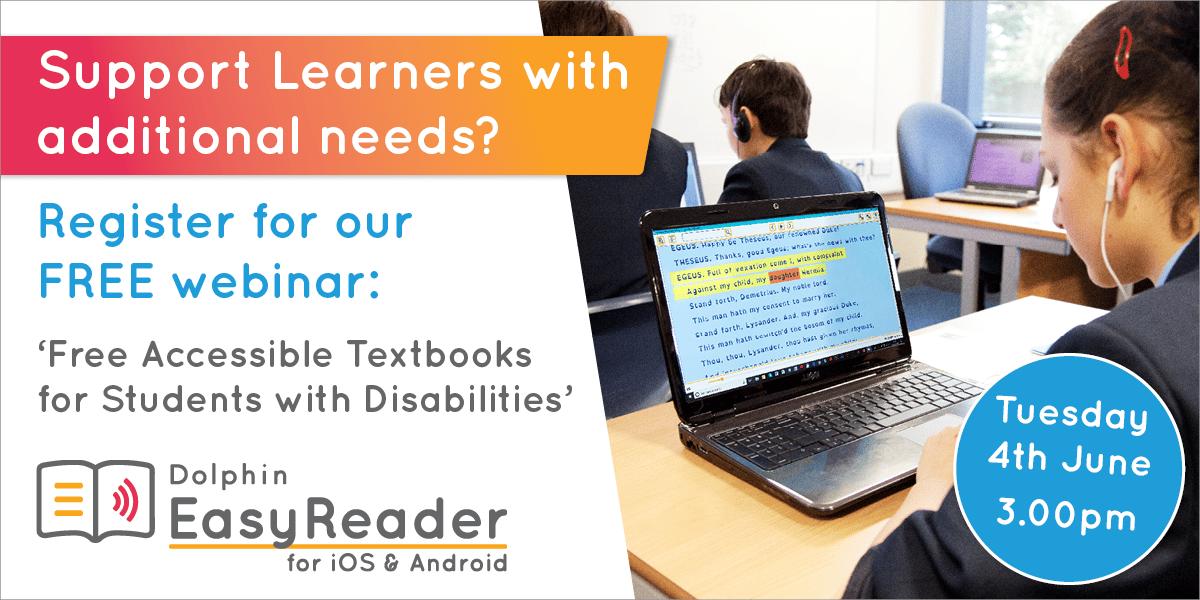 71% of dyslexic learners' reading improved with Text + Audio textbooks
*The UK Department for Education's 'Accessible Resources Pilot'
If your students have Dyslexia, Autism or ADD they might benefit from accessible electronic textbooks. The RNIB UK education collection, is freely available to print-disabled learners. When used with EasyReader, students with disabilities can have exactly the same access to the curriculum as their peers.

Join our webinar on Tuesday 4th June at 3.00 pm to find out:
Which students can use RNIB Bookshare
What text books are available
Ways to join RNIB Bookshare
How to use the free EasyReader app
How to access RNIB Bookshare using EasyReader
Webinar Hosts

Stacy Scott, Service Manager at RNIB Bookshare
Steve Bennett, Sales Director at Dolphin Computer Access
Equipment Required
A desktop or laptop

A phone or tablet with the Zoom app

An internet connection

We'll email you the details!